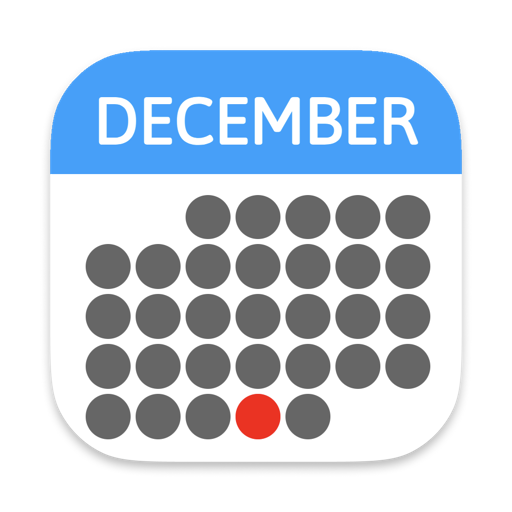 Good Old Calendar
with marks & widgets
Experience the Simplicity and Convenience!
Designed to provide a straightforward and user-friendly experience.
Year Overview at a Glance

Quickly navigate through months and plan ahead with ease.

Easy Day Marking

Simply tap once, twice, or perform a long press to add different types of markings.

Convenient Widgets

Stay organized and keep track of important dates without even opening the app.

Intuitive Interface

Effortlessly navigate between months, switch views, and manage your calendar with simplicity.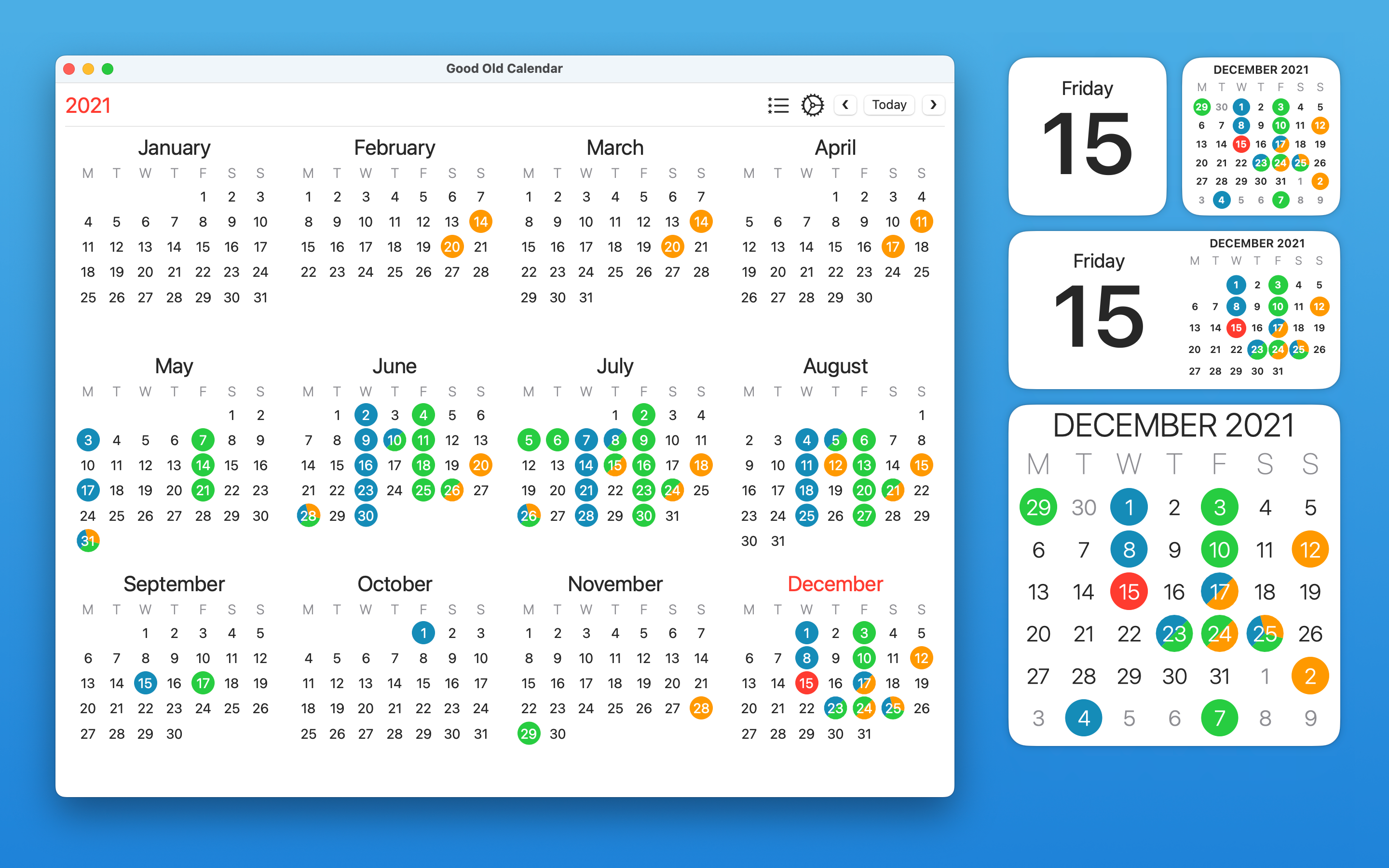 Get a comprehensive view of the entire year with the intuitive year overview feature.
Whether you're planning events, tracking important dates, or just staying organized, this app has you covered.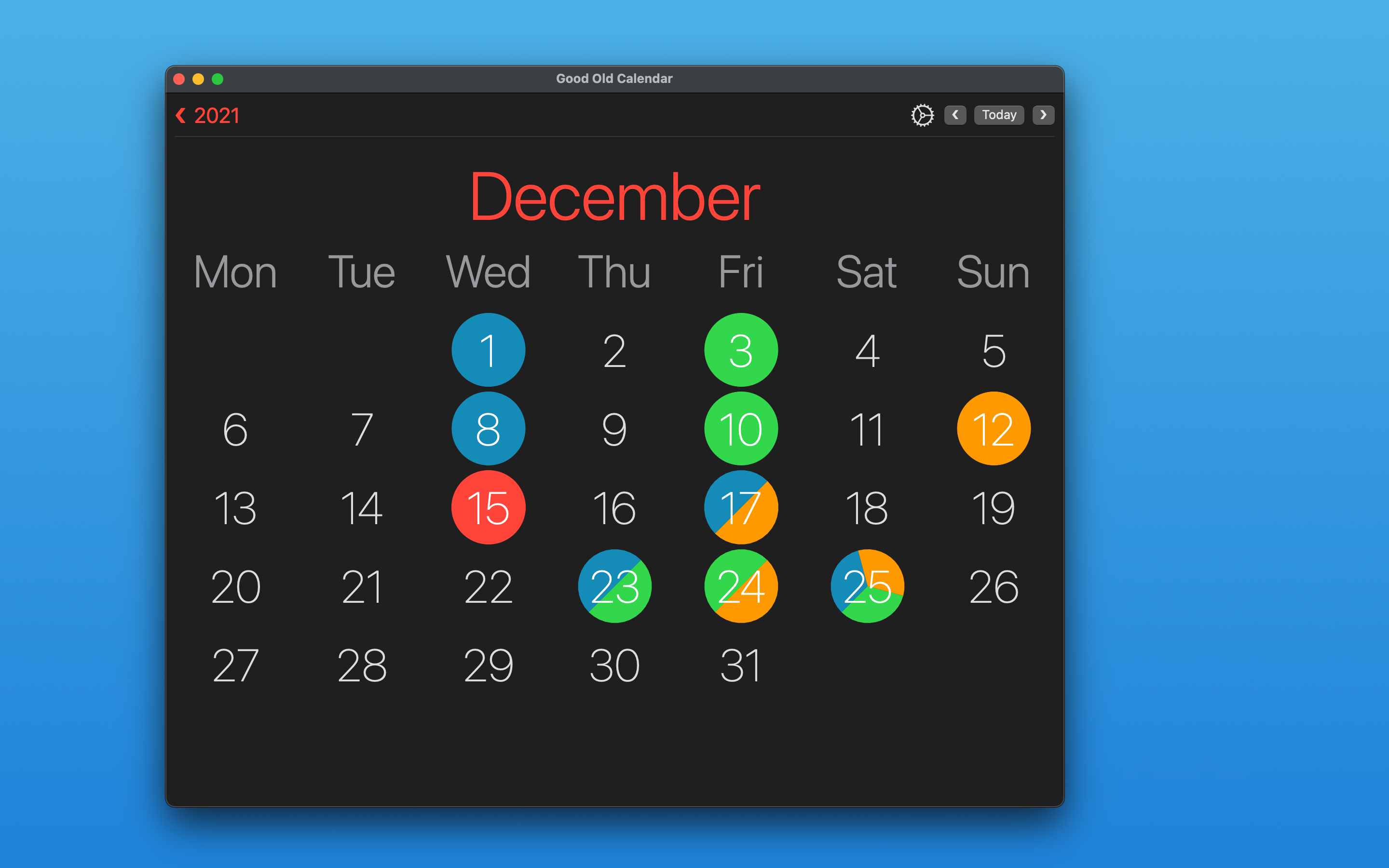 Features a clean and intuitive interface that ensures a seamless user experience.
Access a complete month overview right from your device's home screen with handy widgets.